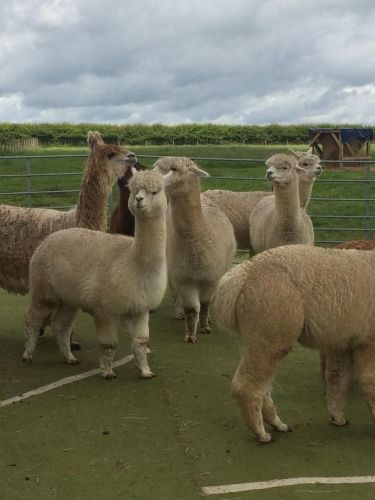 I had the joy of staying on an Alpaca farm near Aylesbury a few weekends ago. As well as hosting Alpaca walks, selling Alpaca yarn and kits, the farm also allow up to 5 caravans or motorhomes to stay on the farm too!
Here's a close up of the female Alpaca's who resided in the field next to our motorhome, 9 of which were heavily pregnant and about to give birth any day! I was tempted to stay until this happened but talking to the farm owner he informed me that they could 'hang' on for a few weeks until they felt really safe and the weather was warm enough.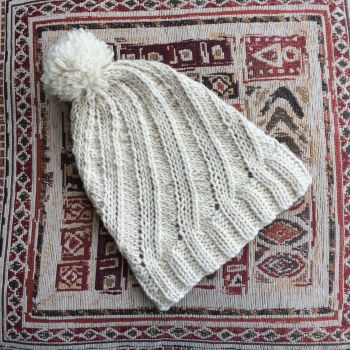 Of course I just had to buy some Alpaca Yarn ......... and design a hat! You will find the kit available on Abbots Alpaca Views web site in the next few weeks. In the meantime I have a couple available here.