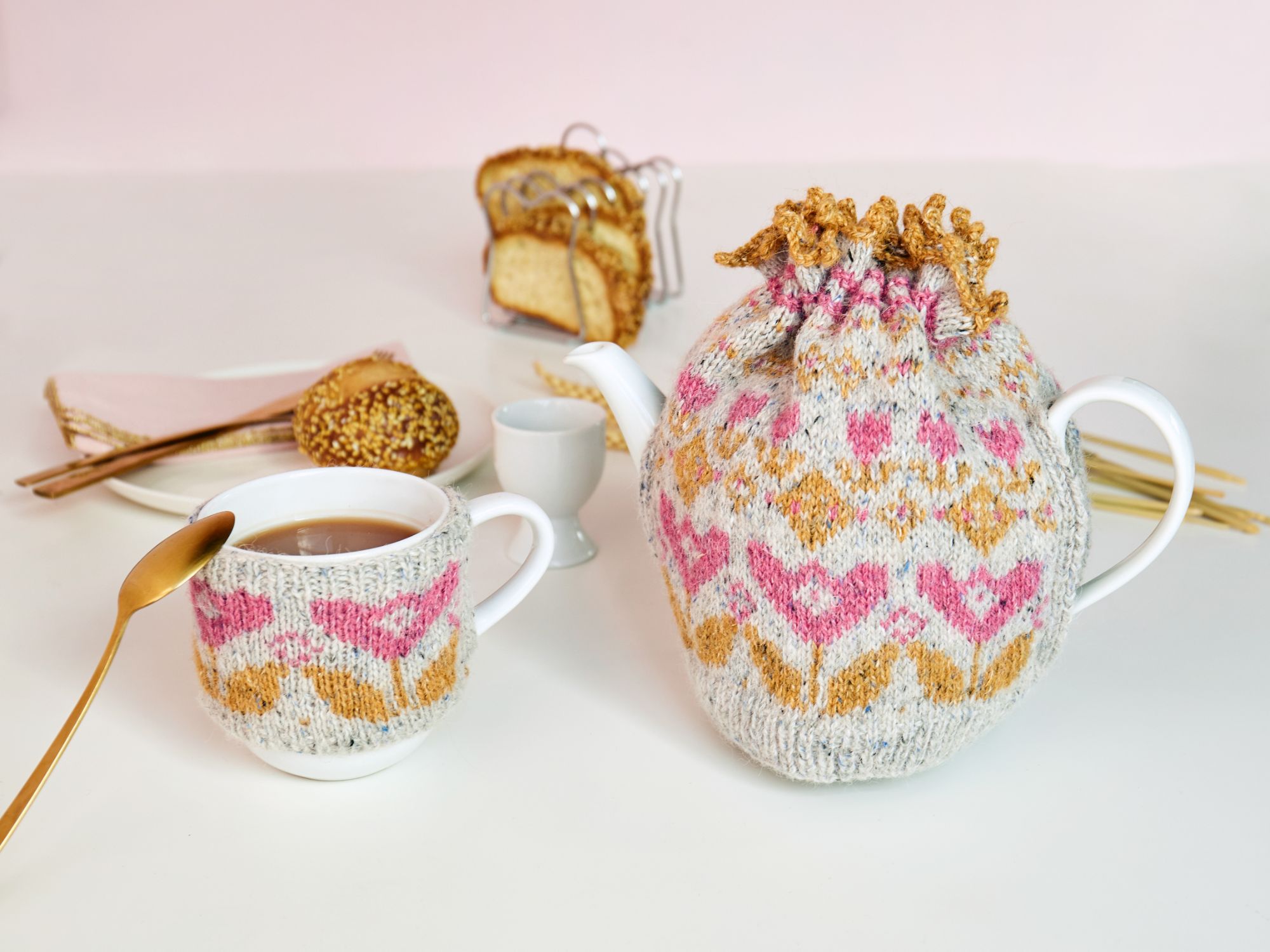 Knit NOW Issue 119 August 2020. Lovely Fair Isle tea cosy & mug cosy was designed using Rowan's felted tweed in DK. Gorgeous in these subtle yellow and pink colours, stunning if knit in brighter bolder colours.
Knit Now, Issue 93, September 2018 features my design for the Festive Floral Cardigan on the FRONT COVER!!
I'm Frozen Hot water bottle cover
Knit Now Issue 84 - February 2018 features a beautiful cabled hot water bottle cover I designed. This takes a simple cable pattern which I added a tweak to make the 'frozen' fronds running up the front. The pattern will be available via my web site very soon.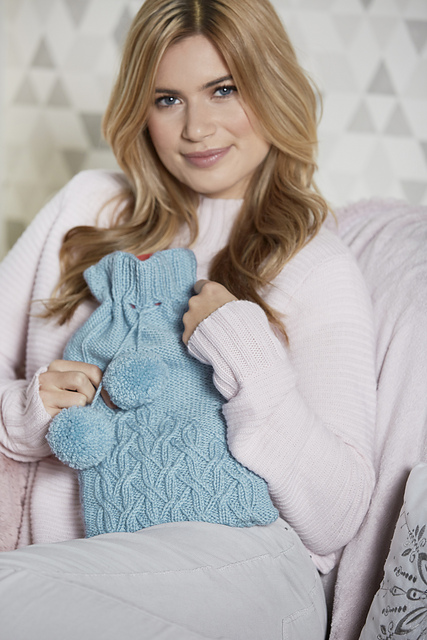 Knit Now , Issue 48 , On sale 28th May 2015
Features TWO exclusive designs from The Feminine Touch Designs.
These were my 1st ever designs to be published in a magazine. How excited was I !!!!
The mustard seed shawl pattern is now available on Ravelry