The Kirklees Big Knit is kicking off the WovenInKirklees textile celebration. All communities within the area are being asked to get involved. Gill our Wild About Wool coordinator has put herself forward and developed this vlog to assist in the creative process that is 'Yarn Bombing'.
More Yarn Bombing tips from Gill showing us how to chain stitching motif's together.
The Big Knit Knitting Kit has been jointly created by 3 ladies of the Wild About Wool Knitting group. Gill who curates Wild About Wool; Gail who has years and years of knitting experience and can't put her knitting needles down & Sandra, herself a keen knitter and knitting designer.
Our thanks go to The Wild About Wool knitting group who have test knitted the patterns.
The kit consist of:
10 x 100 gram balls of Stylecraft special DK (100 acrylic yarn)
3 Instruction booklets , Buntings, Stripes & Waves and pompoms & other fripparies.
Introductory booklet
1 pair of 4mm bamboo needles.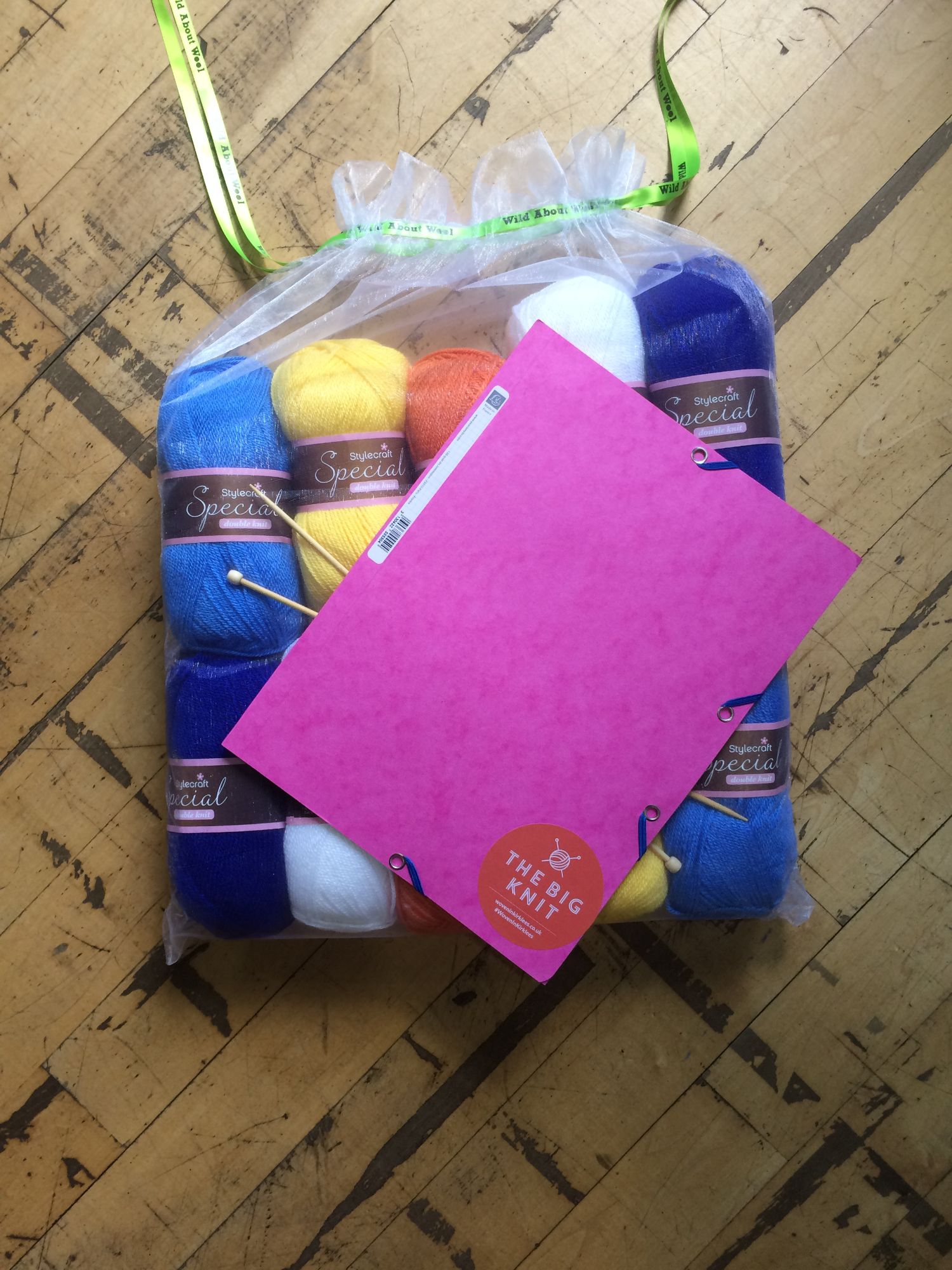 One of the kits being delivered by the Big Knit curators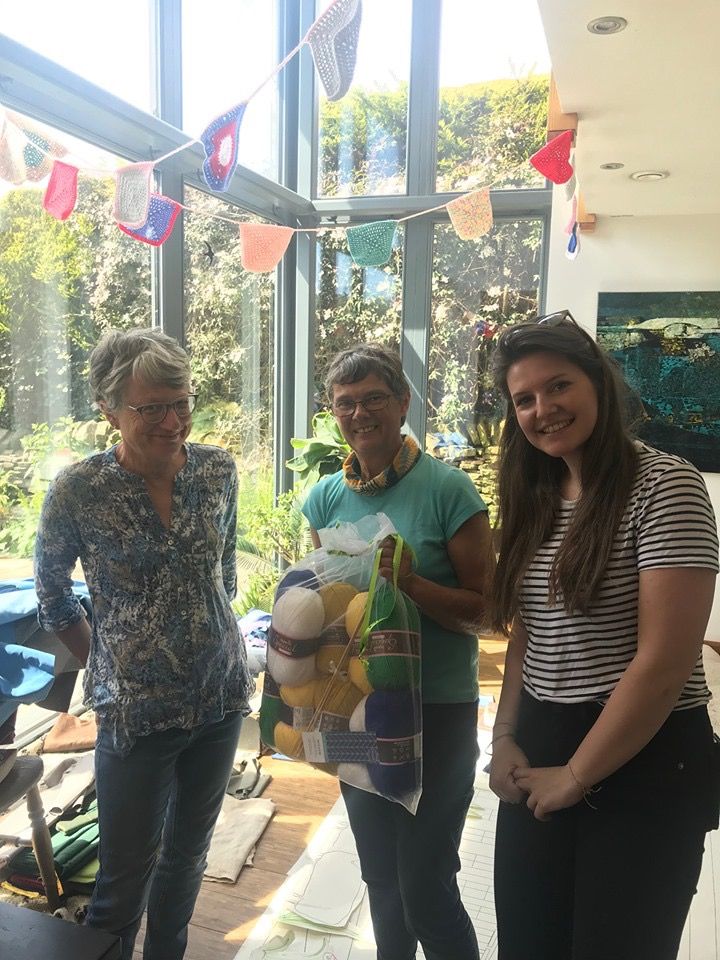 This page will be used to display Wild About Wool's own Yarn Bombing. Come back middle of June to see it all.