Team collaboration
Posted on
This week launches an exciting collaboration between Steph from Perran Yarns and myself. Myself and Steph met on Etsy the on-line selling site for all things handmade. She hand dyes and then sells beautiful scrumptious yarns that knit up gorgeously!
I was utterly surprised when she approached me to ask if I was prepared to knit up and re-work one of my new patterns in some of her hand dyed yarn. Her idea was to sell the patterns at craft fairs and in brick and mortar shops alongside some of her yarns. We also discussed the possibility of selling the pattern and yarn in kit form via her Etsy shop.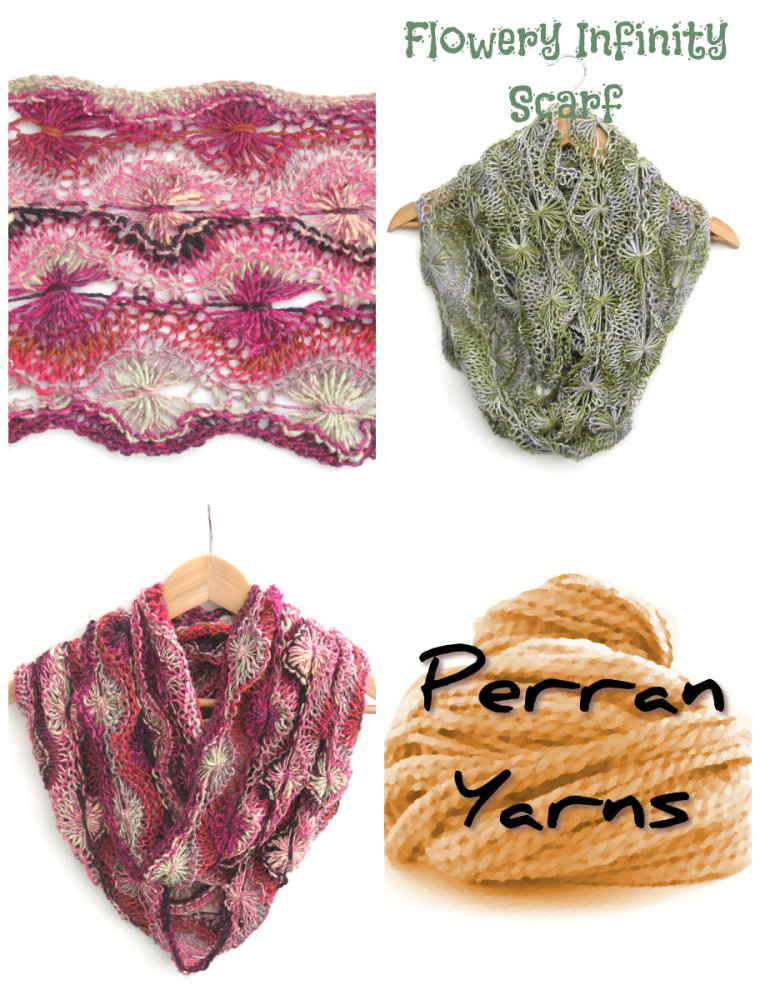 Above you can see the transformation from the Noro yarn I chose to show off the lovely flower pattern to one of Stephs yarn , a lovely Knit in Perran Yarns (50% baby alpaca, 25% linen, 25% silk) in sweet pea shade. You can buy the finished scarf here if you don't fancy the knit.
Well the kits are ready folks! All for £20. Of course you can buy the knitting pattern and yarn on its own but there is a saving if you purchase in kit form.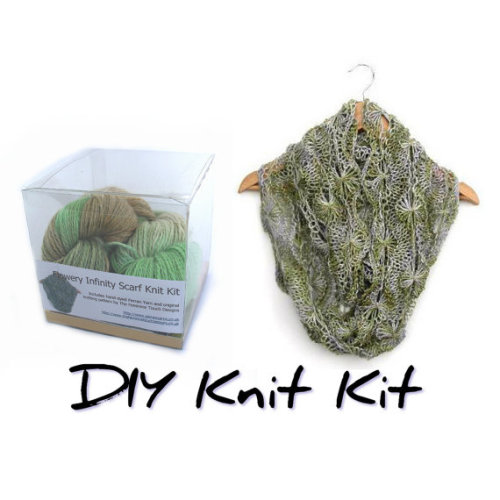 Its a lovely knit for a christmas gift or just for you.
We are hoping to get together in the near future to bring you more exciting collaborations.
See you soon from Steph and I