The Feminine Touch Designs
UK Knitting Designer , Sandra Nesbitt.
Designs and creates quality knitwear & home accessories. Here you can purchase her professionally finished designs or knitting patterns & kits so you can knit your own.
"I love travelling around Europe in our motor home, experiencing new countries and cultures to get inspiration for my designs.
Available in kit form now! my latest design - the Barcelona lace cardigan as shown in my photograph. Designed and knit on our trip round Spain & Portugal earlier this year."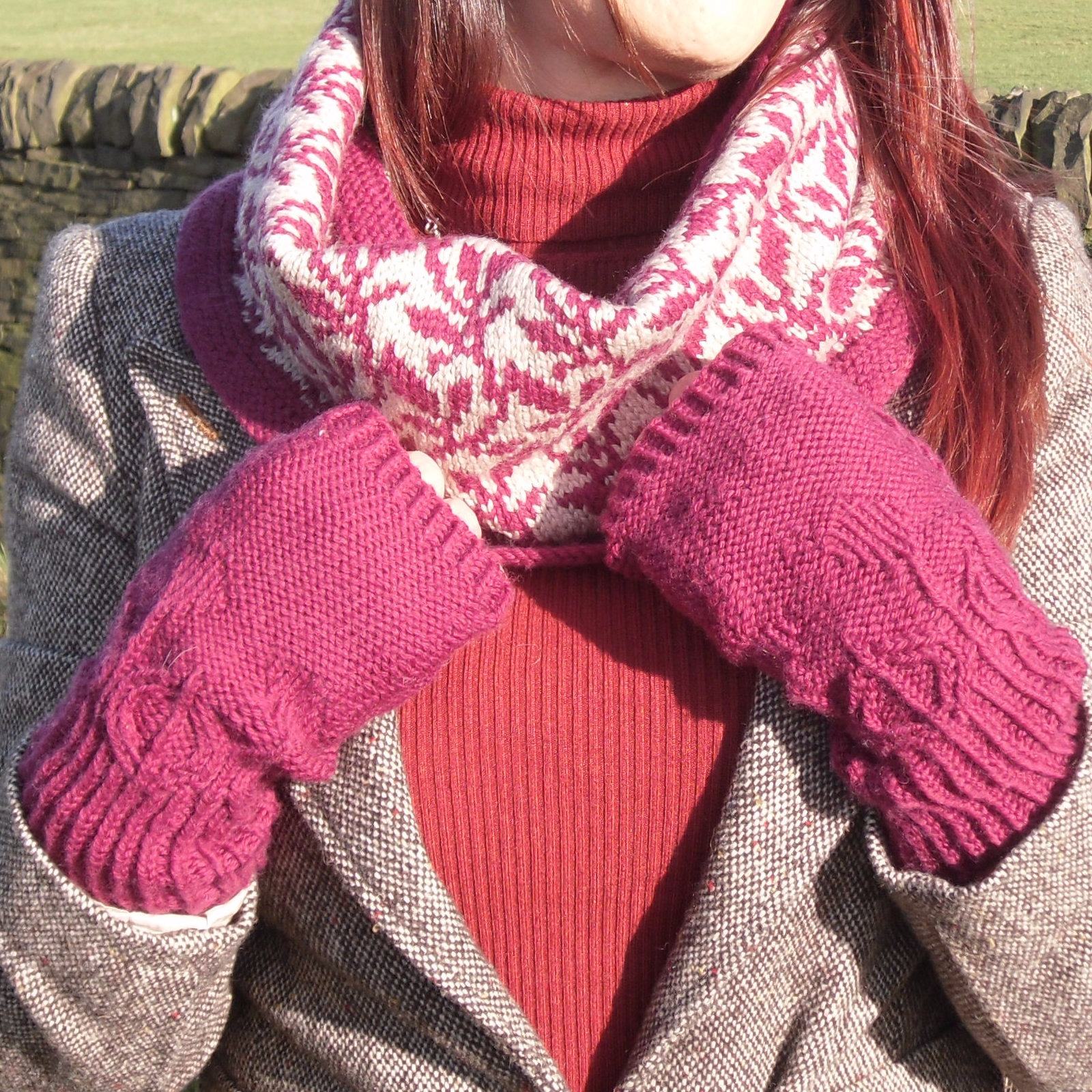 New in Store!
2 new knitting patterns, both original designs. Knitted in Yarn Stories Fine merino DK, but really these would knit up beautifully in any DK yarn.
The gloves are knitted in the round on 3.5mm Double Pointed needles. The botanic buds cable pattern goes all the way round the gloves above the rib, even the thumb starts out as one of the buds. The gloves can be worn on either hand which is a real bonus. There is nothing worse than yanking gloves out of your coat pocket and then trying to put them on the wrong hand.
The Cowl is again knit in the round but this time on 3.5mm circular needles. The fair isle pattern is only an 11 stitch pattern repeat which is quite easy to remember as you are knitting around. The inspiration for this design came from my living room curtains, they have the same swirling stems weaving their way up the curtain.
Knitting Kit (pattern and yarn) is now available for the cowl.
This past year, Sandra has designed & knit for these well known knitting magazines. Read more about her designs here