Published Designs with The Knitter
Sloane Square , edition 104 November 2016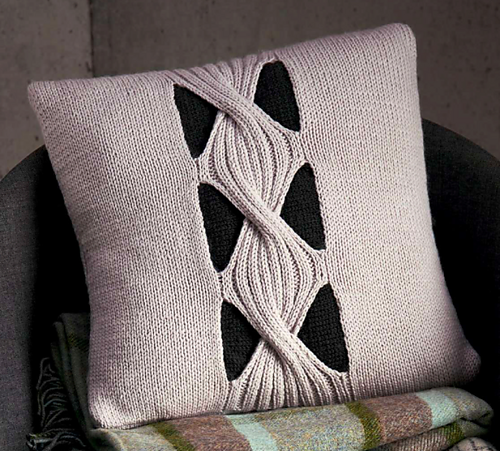 This minimalist cushion shows off the intricacies of cabling. Use bright contrasting colours to create a statement piece or, as I did, knit in two shades of grey for a sophisticated look. The centre front panel is worked by knitting a standard ribbed cable with a larger number of stitches than normal and by working the cable away from the two side panels, thus forming triangular holes at each side of the cable twist. These holes are filled in with stocking stitch, worked in a contrasting colour and perpendicular to the cable.
Marrakesh Bolster , edition 103 October 2016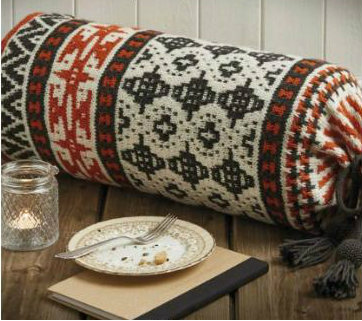 i really enjoyed designing and knitting this cool bolster. My original idea was to knit it in blue and yellow on a white background to try and mimic Moroccan tiles but I think these wicked colours look better!
Knit in Yarn Stories yarn, all the separate slip stitch patterns are my own original ones.
Reflections Tunic Top, edition 101 August 2106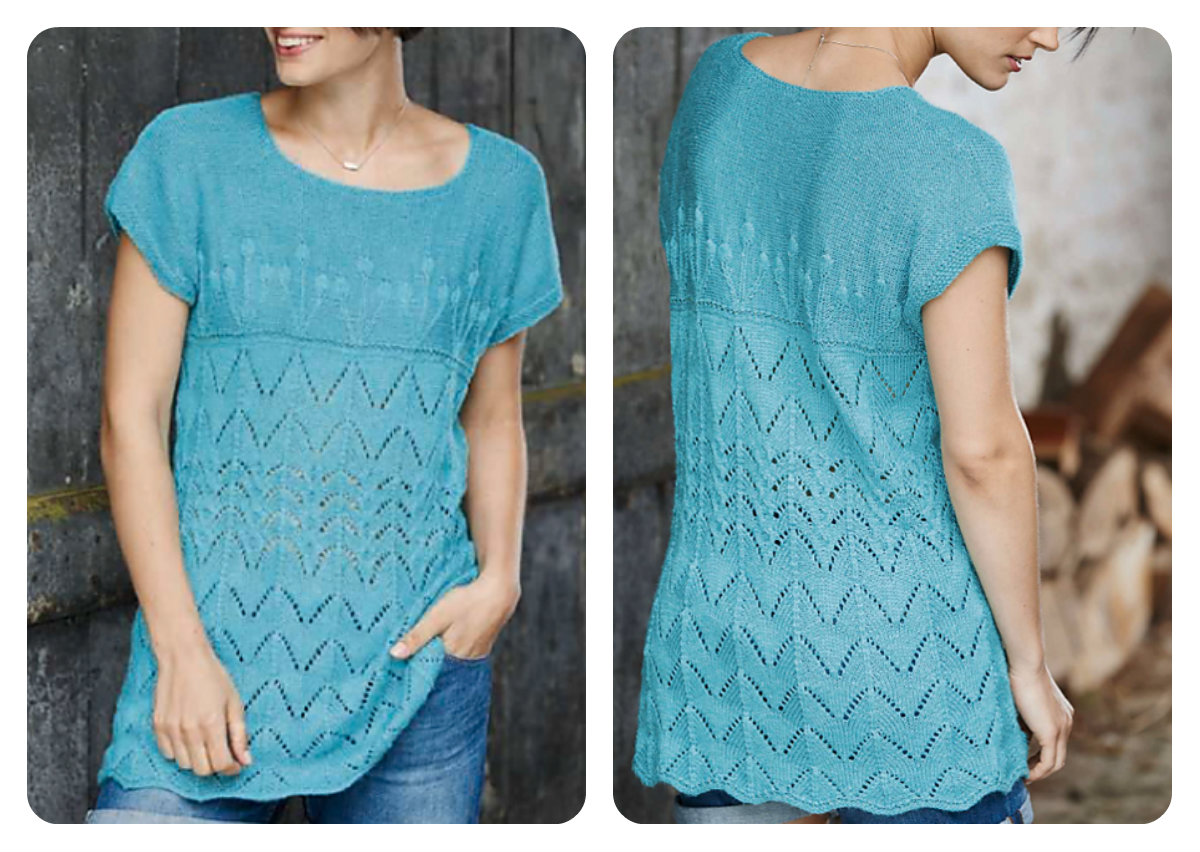 My latest design to be included in the August 2016, edition of The Knitter is "Reflections" tunic top.
Knit in beautiful blue 4ply silk-merino yarn with small beads added at the bust line and the bottom of the tunic.
This was a fun knit to design, utilising lace and cable work (which I both love) and incorporating a little beading (my 1st time ever!)

Lois cross over top, edition 99 June 2016
I was really pleased when I was asked by the editor of Simply Knitting to design for their sister magazine "The Knitter". The Lois cable / lace cross over top was my 1st design for them. A clever constructed design which tested my sewing patience but was well worth the effort.
The Knitter, Issue 99 Magazine published in June 2016
Now available here on my web site - click here