Free Pattern - Far Isle Tablet Cover
Free Pattern - Dragon Fly Tablet Cover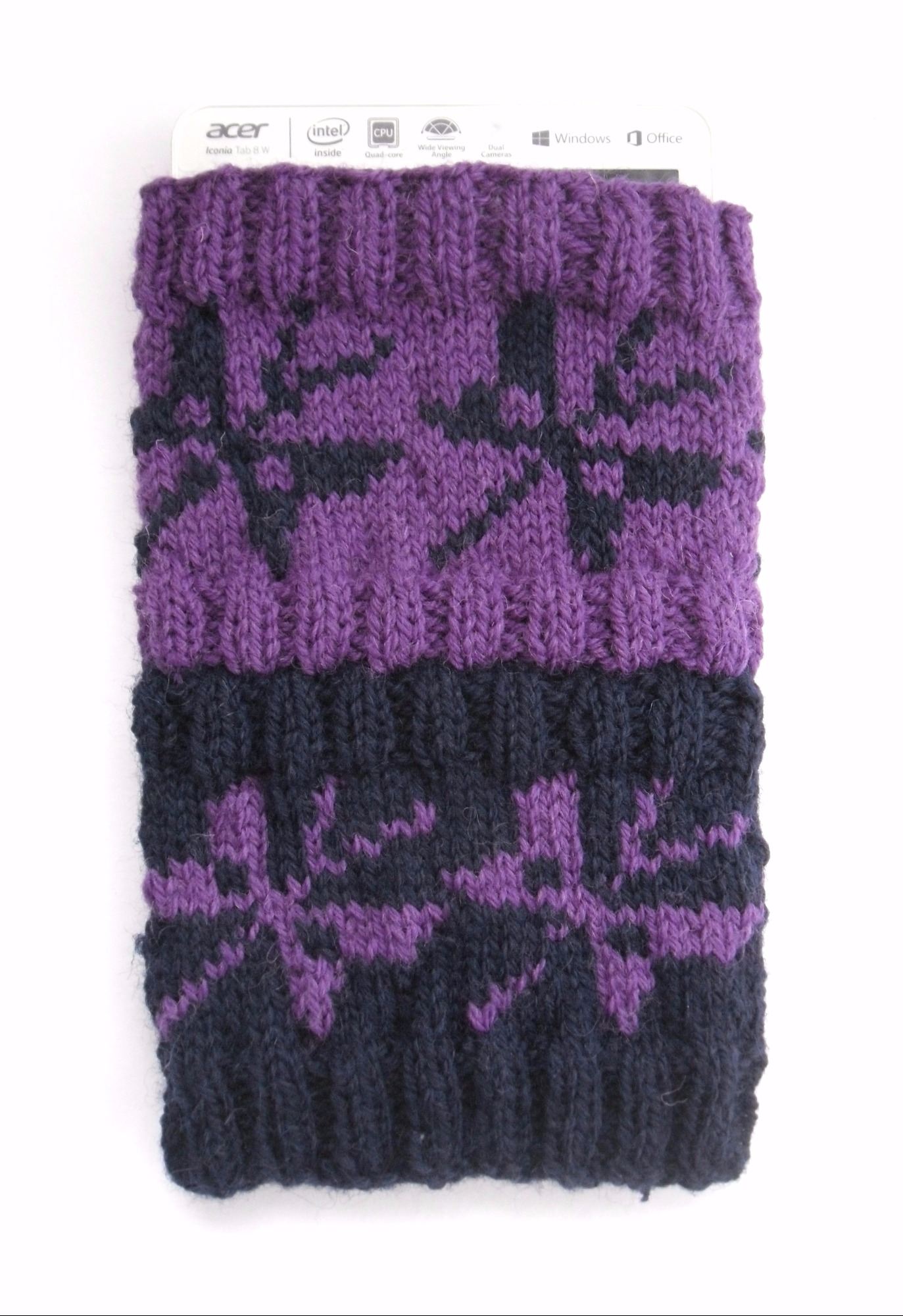 I bought myself an 8" Acer tablet last weekend and straight away I knew I needed a cover for it. Forget splashing out £30-£50 on one I thought, why not knit a pretty one, which is what I did and is what I'm sharing with you today. Many of the techniques I'm sharing can be used in other projects. For example , cast on more stitches (in multiples of 17) and cast off when you get half way through and you have yourself a headband! The magic loop technique that I take you step by step through should be useful for other projects where you want to knit a small tube on long circular needles.
INSTRUCTIONS
I used 2 x 50 gram balls of Aran wool from woolyknit crafts. 100 pure British wool. 77metres / 85 yards in each ball.
I knit on 4mm circular needles to get a tighter knit than recommended on the ball band.
Cast on 68 stitches and join in the round. If you have short circular needles you will be able to work without the magic loop method , otherwise take a look at the instructions below.
** Rnds 1 - 7: (K2, P2) ; rep to end of Rnd in yarn A.
Rnd 8: K to end of Rnd in yarn A.
Work Rnds 1 - 17 of Fair Isle chart .
Next 1 - 6 Rnds: (K2, P2); rep to end of Rnd in yarn A.
Now swap the yarn colours around and work from **.
I did the ribbing (P2, K2) this time just to stagger it around the middle.
Cast off
Sew in the ends and sew up the bottom of the cover.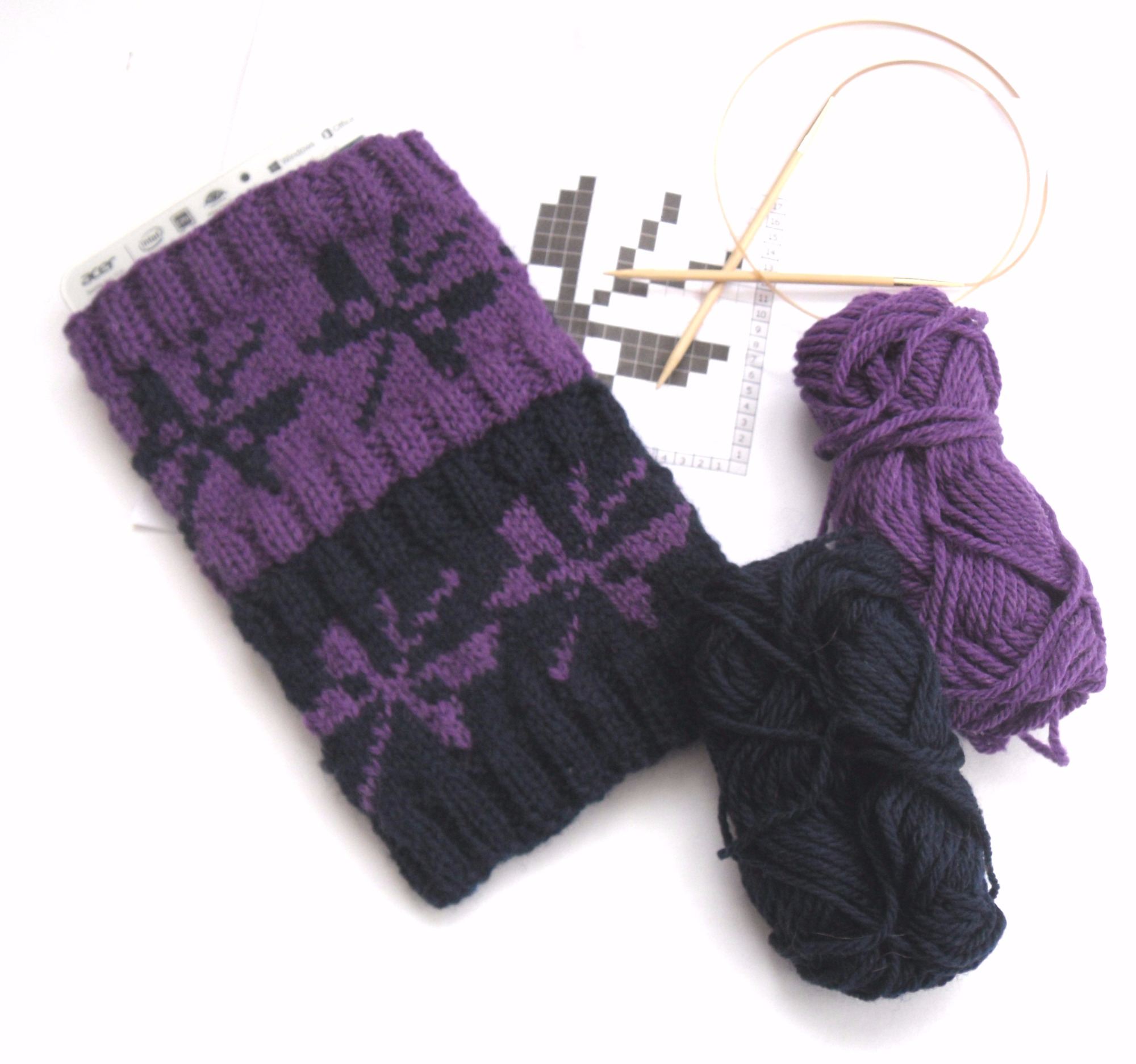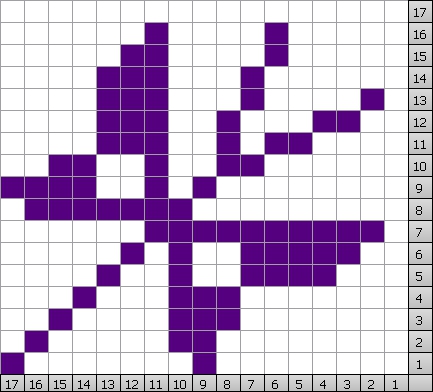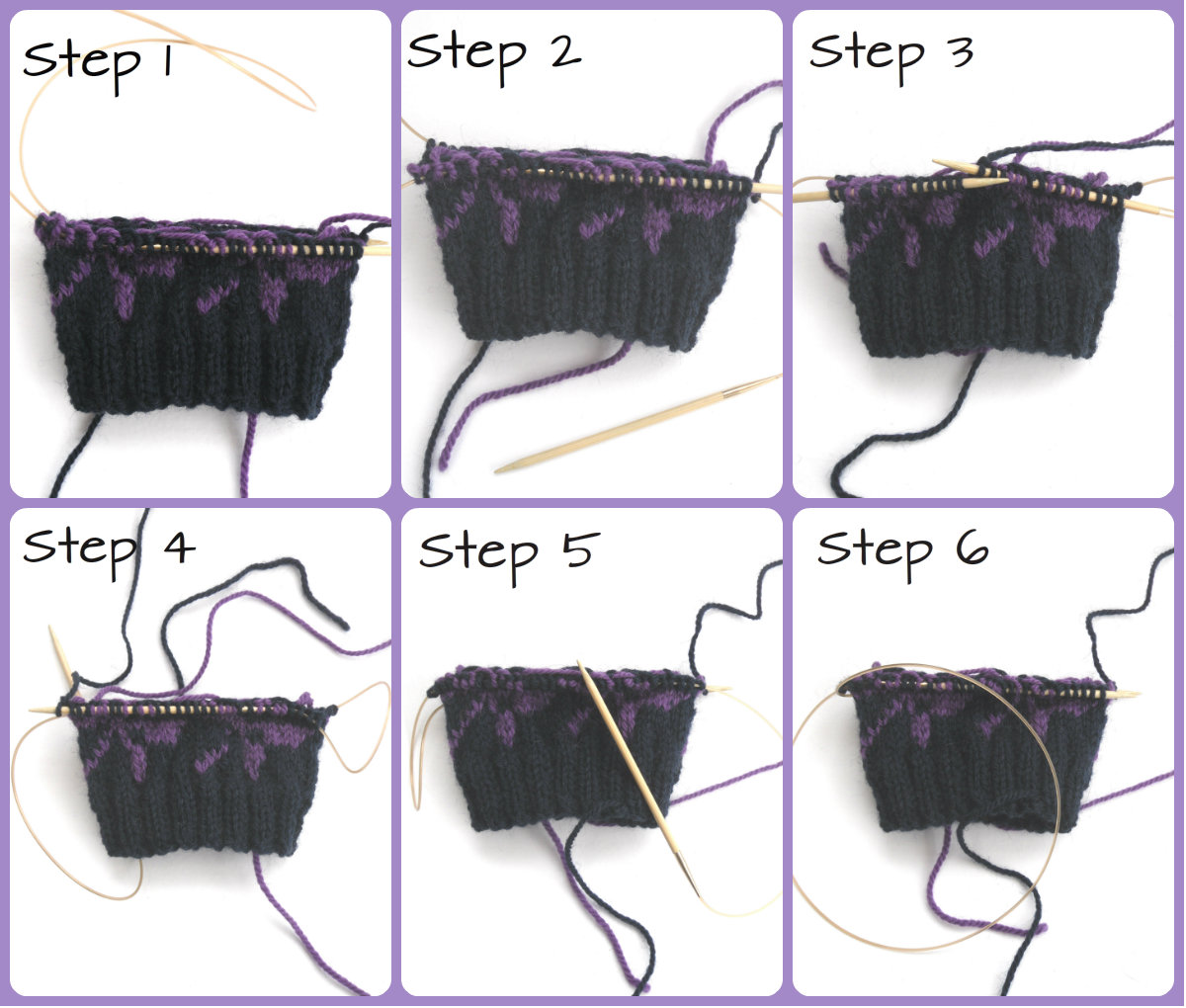 Step 1: Distribute your 68 stitches on the circular needle with 34 stitches then loop the needle and then another 34 stitches. The points of the needle will be pointing out to the right.
Step 2: Pull the point of the back needle out to the right so you can use this point to knit with
Step 3: Work the stitches on the needle at the front of the work
Step 4: When you get to the end of working the front stitches. Turn your work over
Step 5: Now pull the needle so that you have the loop at the left hand side of the front and back stitches and the 2 points of the needle at the right hand side.
Step 6: You should be ready to start again.
If this doesn't explain it properly then find a Youtube video as this will explain it really well. (It's really difficult with photos). This is the video that I watched